DIGITALLY EMPOWERING DHAKA'S WORKFORCE
Digital Manush is a platform to help service providers by giving them a chance to work on a digital platform. People believe that changing homes or switching to a new area is a hassle because they need human resources and do not know where they can find them.
The objective of this organisation is connecting workers to the general public easily and evaluating said workmen for quality control. Now, with just a few clicks in the app, one can connect with the desired worker in their area. Consumers rate workers so that others can get the best services by checking the reviews.  Digital Manush also provides 100 per cent-ensured doorstep services via its hotline, and guarantees safety. They encourage people to take up initiatives like rooftop gardening, street cleaning and other socially beneficial activities.  About 300-400 service providers are engaged in jobs through the Digital Manush platform in Dhaka city, Bangladesh. It also efficiently helps the people to get access to services in a timely and cost-effective manner. Over 9,000 families are currently using this app. The team is working hard to collect more vendors' information in other areas for expanding their services. It seems empowering people digitally and creating independent workforce is the key aspiration of Digital Manush.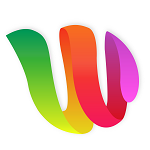 AN EASY WAY TO MONETISE SKILLS
Wyke is a trusted community platform that connects people who need to outsource tasks or find services to people who are looking to earn money and are willing to work. Wyke is a hyper local freelancing marketplace.
In another words, Wyke provides an opportunity for individuals to earn extra money by connecting employers, who are looking for temporary human resources, with potential employees, who are looking for an additional income. It is the easiest and quickest way for any individual to monetise their skill sets by showcasing it on a platform that is easily accessible to millions of users.
The speciality of the mobile app is that it provides an opportunity for people to showcase their skills and monetise it to earn extra income by helping others in their locality. Users describe the task and indicate a budget, community members then bid to complete the task. From simple to complicated tasks, Wyke can help users find people who are willing to clean homes, carry out handyman tasks, engage in administrative work, photograph events or design graphics and even a website.
Be it a supporting hand for a few minutes, volunteering for a few hours, a consultant for a day, a designer for a week, or a security guard for a month, Wyke connects all these Wykees with their prospective Wykers instantly.