Organiser – DEFIndia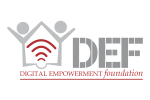 DEF believes access to the Internet together with digital literacy can empower people to use information and knowledge to improve their lives on their own in various ways using different digital tools. DEF has adopted a multi-stakeholder approach and a seven-fold path to enable communities, governments, schools, civil society organisations and micro-enterprises avail the benefits of the Information Age. It promotes more extensive use of ICTs for development and has created platforms for discovering and honouring ICTD innovators and practitioners so as to create a knowledge hub and database and an ecosystem that can enable digital innovators to share knowledge, forge partnerships and scale up. It is also engaged in advocacy and research on all digital areas and such issues as Internet rights and right to information. <link:http://defindia.org/>
Institutional Partner
WSA
The World Summit Award (WSA) is a global activity to select and promote the world's best e-Content and most innovative ICT applications. It offers a worldwide platform for all who value the creative use of ICTs and who are committed to making today's information society more inclusive. WSA was initiated by Austria in 2003 in the framework of the United Nations' World Summit on the Information Society (WSIS) and is organised by a global partner network, coordinated by the International Center for New Media. WSA partners come from governments, private sector and civil society in over 160 UN member states.
Country Partners:
DNet
Dnet, a social enterprise with a vision to create an impact in the society with the power of information, technology and knowledge. Dnet, a social enterprise, was established in 2001 with a vision for a society where information, technology and knowledge facilitates are kept as the core focus to create an impact in the lives of marginalized population of the country; also, all stake holders' participation in generation of wealth and its equitable distribution for poverty alleviation. Dnet pioneered in research on using ICT as a primary means for alleviating poverty, empowerment through minimizing the digital divide and access to information, civic participation, capacity development and employment generation.
ByesforAll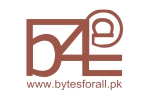 Bytes for All (B4A), Pakistan is a network of Information and Communication Technology (ICT) professionals and practitioners, that focuses on the relevance of ICTs and implementation of ICT solutions for sustainable development and strengthening human rights movements in the country. At the forefront of Internet Rights movement and struggle for the democracy, B4A has been actively working in the field since 2003, focusing on field projects and policy advocacy from the perspective of civil liberties, as well as on capacity building of human rights defenders on their digital security, online safety and privacy. B4A is a legally registered non-profit, non-governmental organisation.
CAN Federation
Federation of Computer Association Nepal (CAN Federation) was formed in May 1992 but was formally registered in December 1992 with the involvement of professionals, specialists, manufacturers, institutions and related organizations from the Information Communication Technology sector in Nepal. It is the umbrella organization with membership base ranging from ICT Institutions, Associations to Individuals working in this sector. A representative of the private sector of the association also works closely with the government as the President of CAN Federation is member of the IT Council of Nepal headed by Prime Minister. It works along the lines of an autonomous, non-political, non-partisan, non-profitable and service oriented.
ICTA
Information and Communications Technology (ICT) is an increasingly powerful tool for participating in global markets, promoting political accountability, improving the delivery of basic services and enhancing local development opportunities. However, without an innovative ICT strategy many people will be left behind. The Information and Communication Technology Agency (ICTA) of Sri Lanka is the single apex body involved in ICT policy and direction for the nation. Wholly owned by the Government of Sri Lanka, ICTA is the implementing organization of the e-Sri Lanka Initiative. Major donors including the World Bank will be funding a number of the Agency's initiatives.
Event Partner
INOMY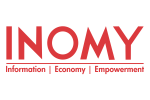 INOMY is a Media and Technology company providing services like e-content, e-learning, Documentary Film Making, Web and Online Software Development, Web Designing, Designing, Printing and content development at various levels. It was formed in 1999 to focus on the emerging new economy, information economy, and knowledge society. INOMY started with publishing e-newsletter and later expanding itself in publishing e-books, and other formal electronic.
Outreach Partner
MPPost
Internet media is active for the last 2 decades and it is coming out in new design. In Hindi speaking states, it is in infancy stage of Internet journalism. Looking at possibilities of Internet journalism first Hindi Internet newspaper MPPost was started from 1st January, 2005.